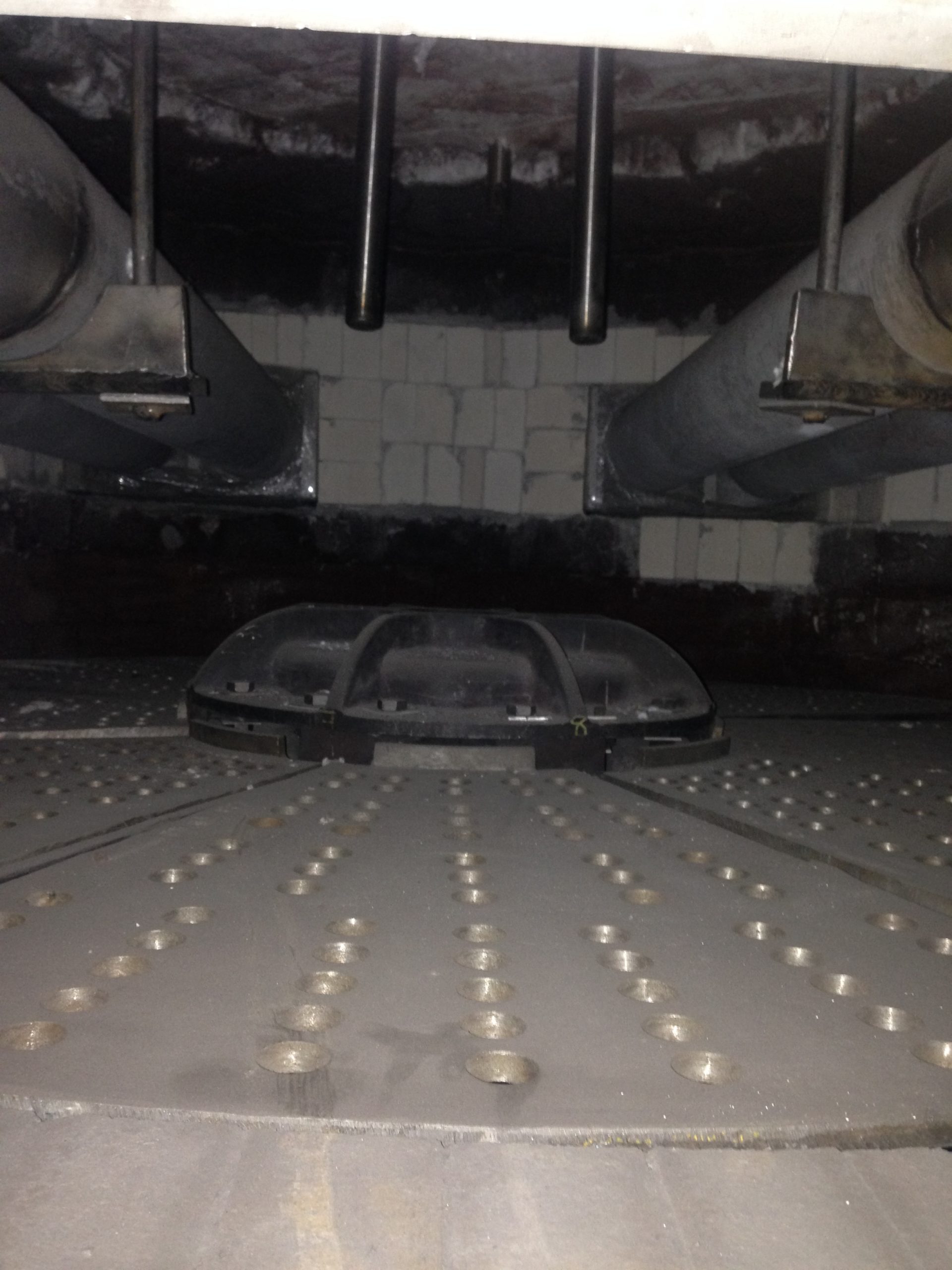 Features
The rotary hearth furnaces are designed to provide greater uptime, ease of maintenance, trouble free operation and can be custom designed to meet your exact processing requirements.
UNIQUE FEATURES
Ability to handle variable production rates and process a large variation of parts.
Single or multi level hearth designs.
Gas tight oil bath seal.
Heavy duty furnace support and guide wheels.
Multiple drive systems are available including electrical-mechanical with variable speed and a hydraulic multi-cylinder system.
Automatic cylinder type upward opening door(s).
Roof mounted air-cooled radial fan.
Automatic loading / unloading available.
Press quenching available.
Available in a variety of control platforms providing total data monitoring, controlling, tracking and acquisition capability. METALLURGICAL PROCESSES
Neutral Hardening.
Carburizing.
Reheating.
Tempering.
TYPES OF PRODUCTS
Automotive Components.
Bearing Races.
Off Road/Agricultural Components.
Aerospace Components.
Forgings.
Powdered Metal Components.