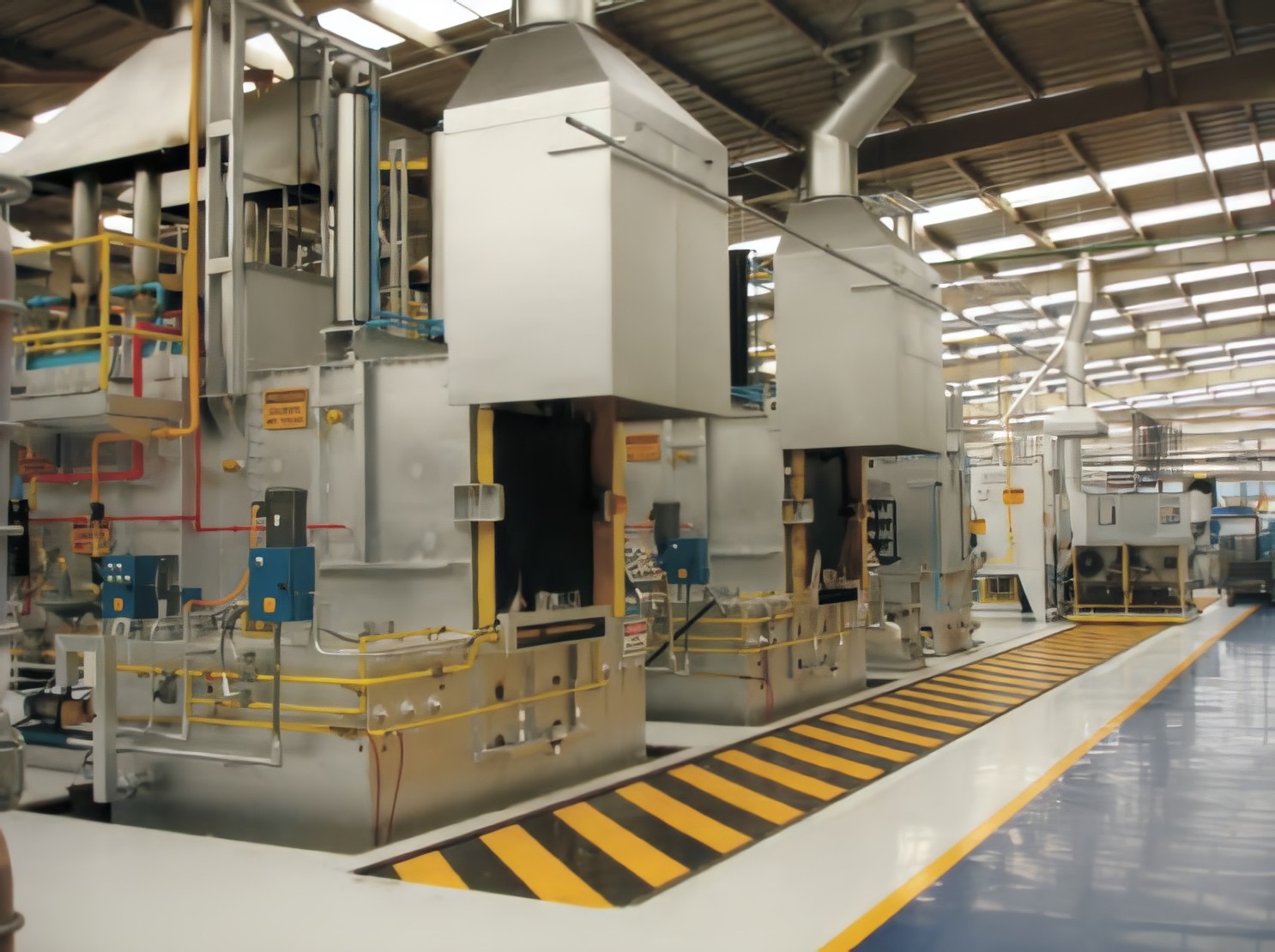 UNIQUE FEATURES
Available stock sizes:

24″x 36″x 24″ (1100 lb capacity).
36″x 48″x 36″ (3500 lb capacity).
36″x 72″x 36″ (6000 lb capacity).
72″x 72″x 56″ (12,000 lb capacity).

Normal operating temperature of 1450°– 1750° F with a maximum of 2000° F
Excellent uniformity of temperature.
Gas or electric Heat.
8″ diameter radiant U-tubes with recuperators system.
Bung mounted vertical U-tubes for ease of removal and replacement.
Robust stiff chain "rear handler". METALLURGICAL PROCESSES
Carburizing.
Carbonitriding.
Neutral Hardening.
Ferritic Nitrocarburizing.
Normalizing.
Annealing.
Spheroidize Annealing.
Stress Relieving.
TYPES OF PRODUCTS
Drive and Axle Components.
Transmission Components.
Shafts, Fasteners.
Bearing Components.
Gears.
Castings.
Forgings.
Precision Machined Components.
REQUERIMIENTO DE TEMPLE 1 LB A 1 GALÓN
Bung mounted air and cooled fan.
"upflow" quench agitation system.
Standard access ladder and catwalk for ease of maintenance.
Batchmaster II Control (CQI-9).
Some of the available options:

Top Cool.
Top mounted jib crane.
Top mounted jib crane.
Temper furnace (UBT).
Washer (UBW).
Scissors lift (USL).
Stationary load table (UST).
Fully automated system.
SCADA (supervisory control and data acquisition) system.
"E-Z" Endothermic Generator.