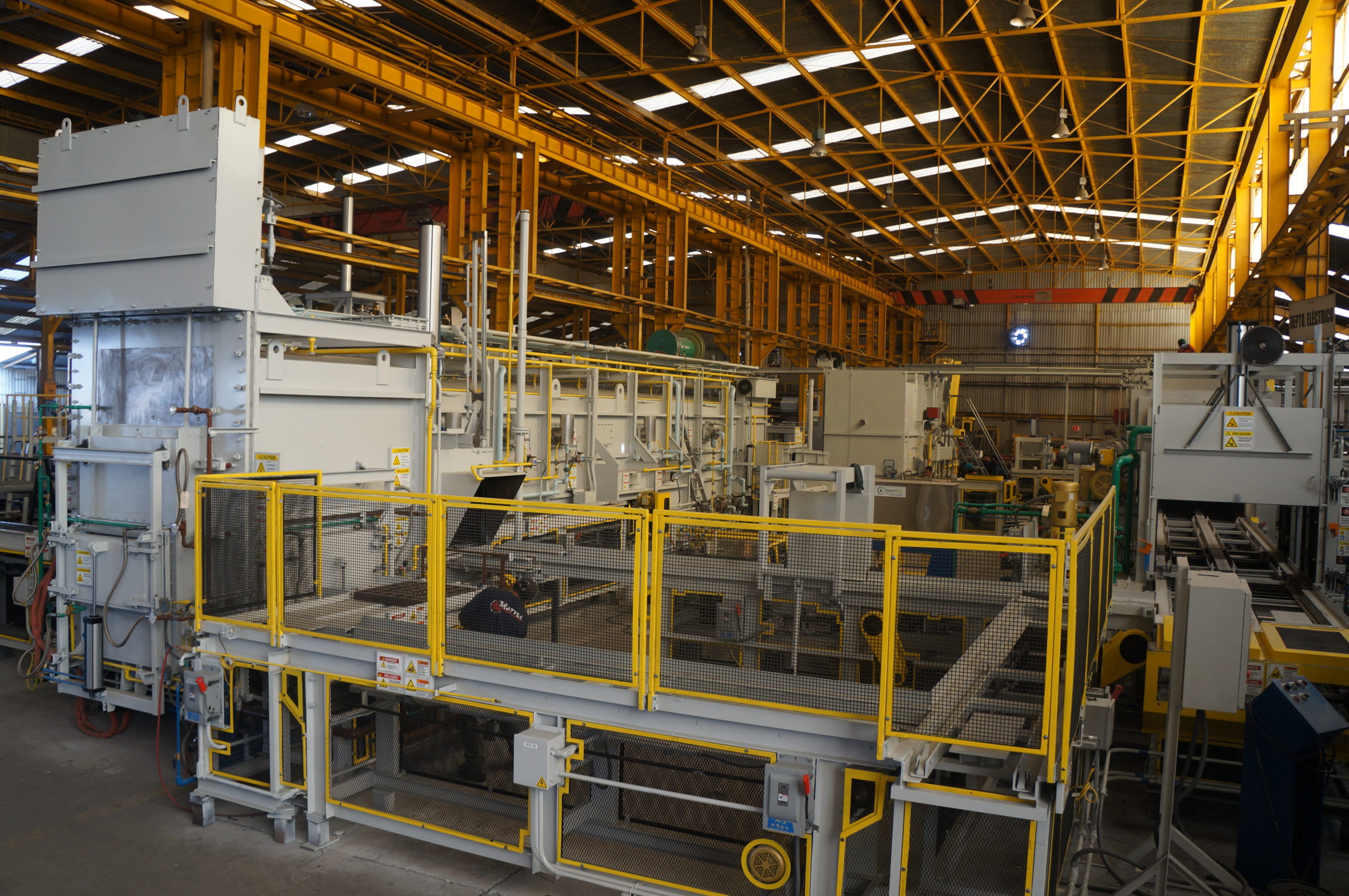 UNIQUE FEATURES
Ability to handle variable production rates and simultaneously process large numbers of different parts.
Single row to six row designs dependents production volumes.
Single or multi-chamber design.
Modular design for flexibility and ease of maintenance.
High alumina segmented skid rails.
Door "fail-safe" operation.
Captive chain tray transfer mechanism.
Screw pusher mechanism designed specifically for heavy loads.
Automatic adjustment of main pusher stroke to compensate for thermal expansion and permanent tray growth.
AFC-Holcroft's patented dual-flow sidewall fan systems.
U-type radiant tube systems mounted horizontally or vertically.
Internal or external recuperators.
Multiple quench systems (oil, water, polymer or molten salt).
Patented "upflow" or "uniflow" quench design available.
Press quenching available.
High pressure gas quenching available (10-20 bar nitrogen).
Pyro-Kleen preheat / pre-oxidizer.
Available in a variety of SCADA, controlling, tracking and acquisition capability. METALLURGICAL PROCESSES
Carburizing, Carbonitriding.
Neutral Hardening.
Ferritic Nitrocarburizing.
Carbo Austempering.
Annealing.
Isothermal Annealing.
Spheroidize Annealing.
Normalizing.
Stress Relieving.
Solution Treating.
Aging.
TYPES OF PRODUCTS
Transmission and Axle.
Components.
Drivetrain Components.
Shafts.
Castings.
Forgings and Engine Components.