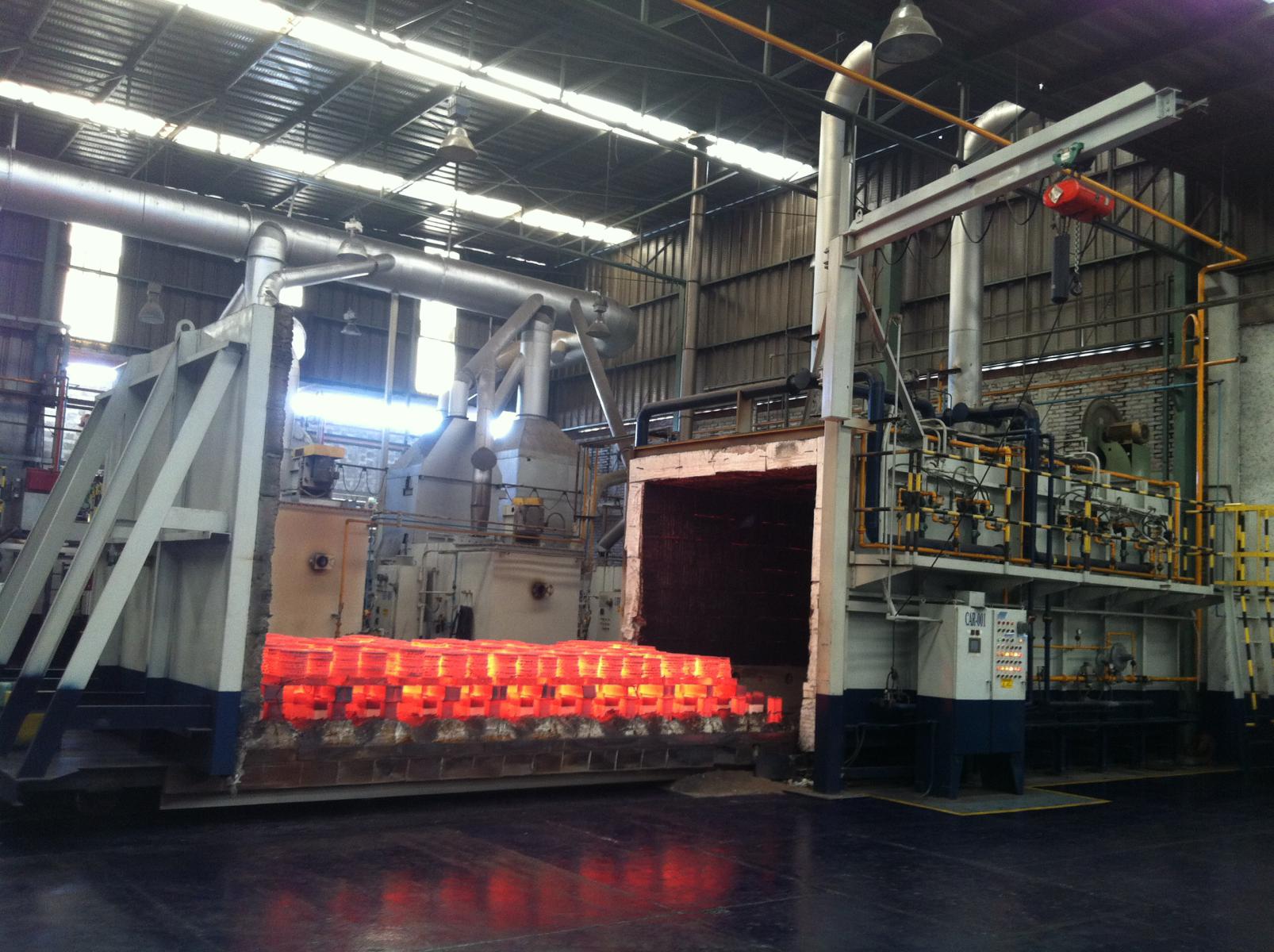 Features
Direct Fire Furnaces are used when a protective atmosphere is not required in heat treatment equipment and flue gas burners can come into direct contact with the product. These devices are designed according to the dimensions required by the process, so that it's why a highly efficient, compact and infrequent maintenance option.
UNIQUE FEATURES
Modular design for easy maintenance and flexible production.
Ability to handle long pieces, heavy and several part numbers.
Free-Tension mechanism.
Cooling air fan.
Choice of gas or electric heating.
Ability to handle different type of rate production and various types of considerable size.
Stairs and handrails for easy maintenance (according to size).
Crane maintenance (according to process). METALLURGICAL PROCESSES
Annealing.
Isothermal Annealing.
Normalized.
Stress Relieving.
Tempering.
Aged.
Cured adhesives.
Paint drying.
TYPES OF PRODUCTS
Automotive Components.
Tubing.
Rods.
Bearings.
Forged.
Precision Machining.
motor cases.