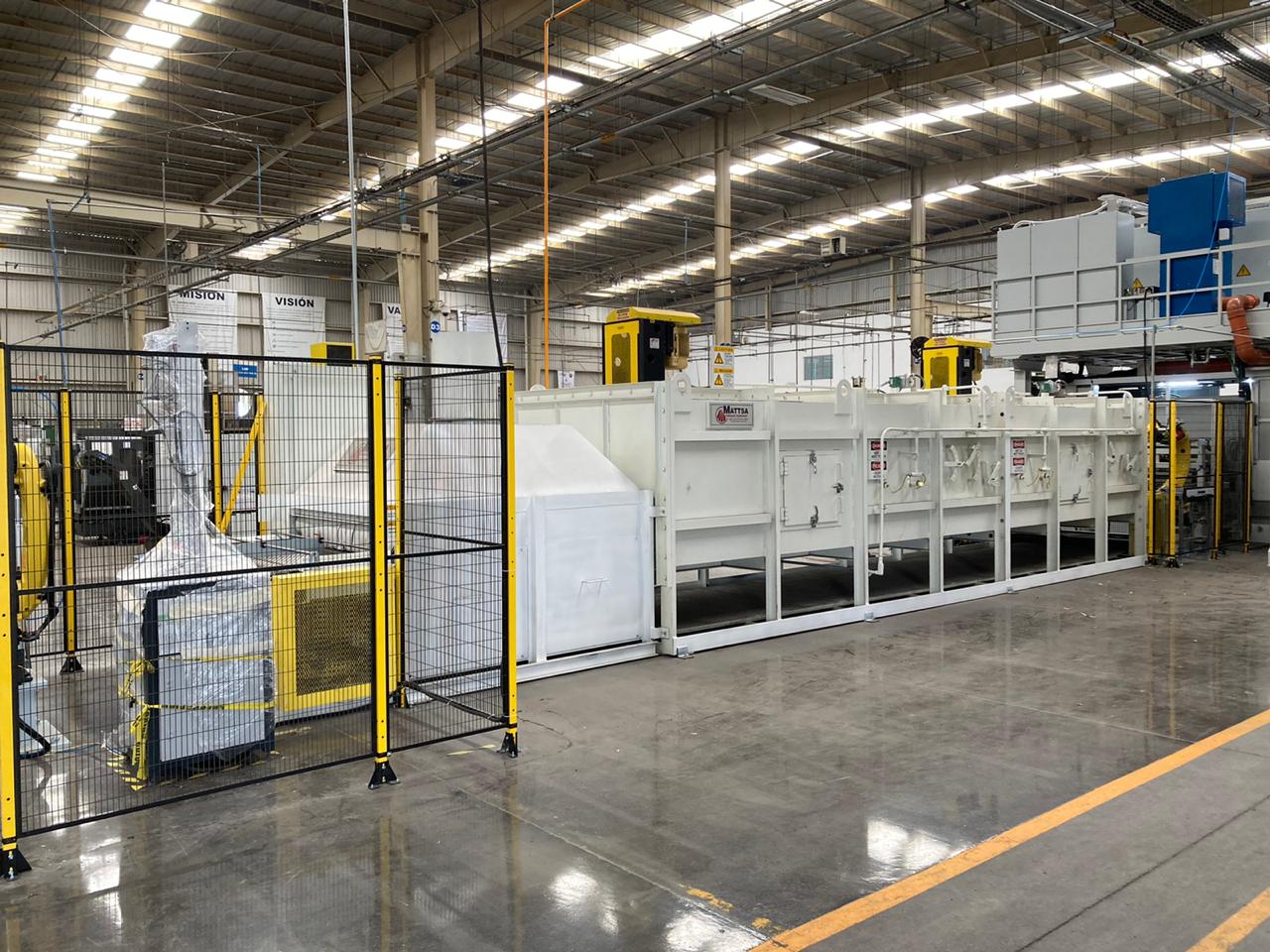 UNIQUE FEATURES
Available in a variety of stock sizes ranging from 300 pounds / hour up to 10,000 pounds / hour.
Ability to handle very small parts.
Modular design to minimize maintenance and optimize uptime (>98%).
Gas or electric options.
Tension-free drive mechanism.
Recuperated radiant tubes with sealed heat burners.
Air-cooled fans for atmosphere circulation.
Various auto loading system options.
Pre- and Post-cleaning systems.
Integrated "PyroKleen™" available to thermally clean parts and optimize energy consumption.
Various quench systems available such as oil, water, polymer or salt.
"Upflow" or "uniflow" quench agitation.
Fully automated system. METALLURGICAL PROCESSES
Neutral Hardening.
Austempering.
Carburizing.
Carbonitriding.
Normalizing.
Annealing.
Stress Relieving.
Tempering.
Solution Treating.
Aging.
TYPES OF PRODUCTS
Stampings.
Fasteners.
Springs.
Forgings.
Castings.
Valve Lifters.
Camshatfs.
Precision Machined Components.