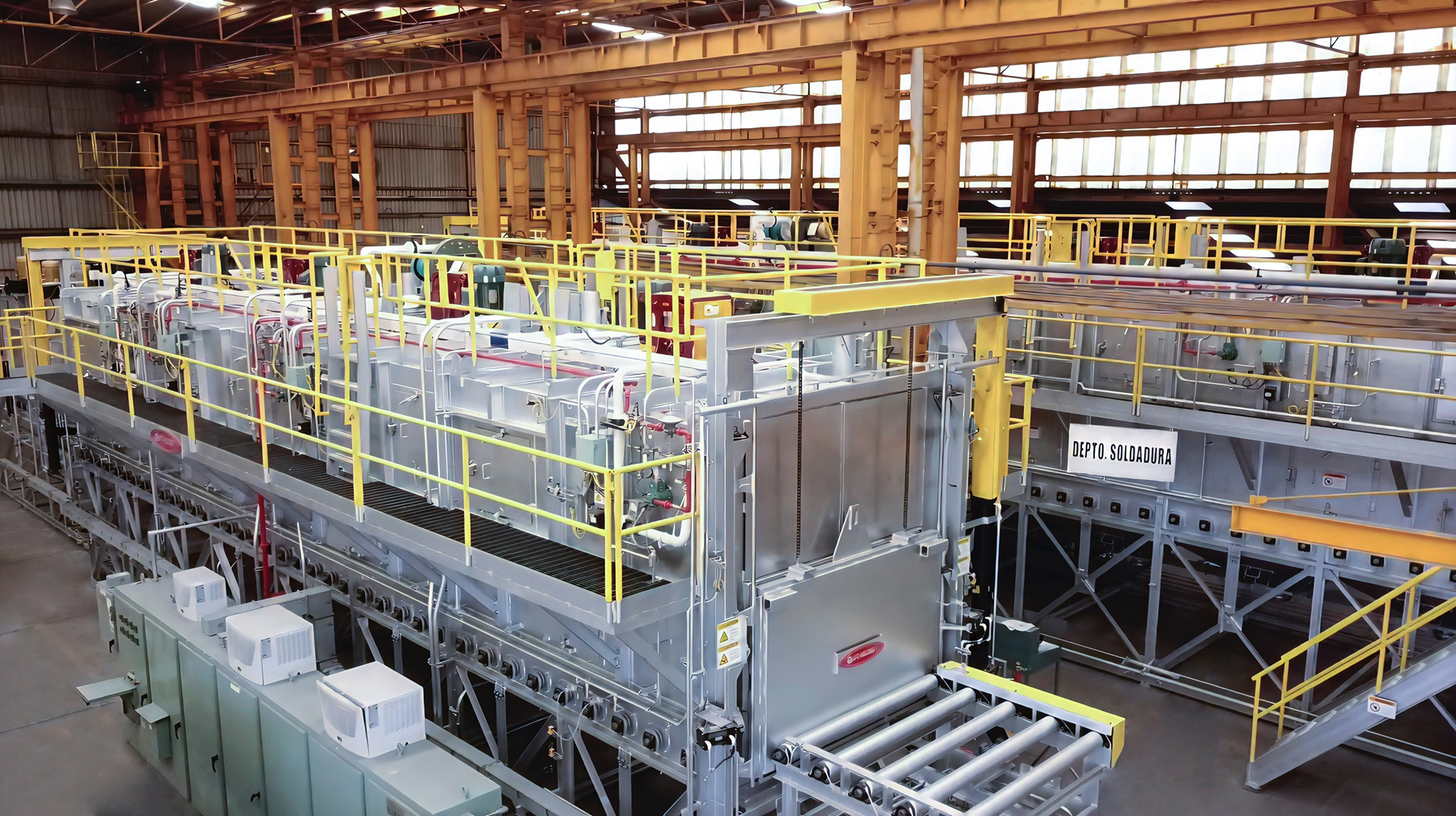 Features
Roller hearth furnaces are designed to provide greater uptime, ease of maintenance, trouble free operation and can be custom designed to meet your exact processing requirements.
UNIQUE FEATURES
Modular design for flexibility and ease of maintenance.
Ability to handle a large variety of parts of larger size and weights.
Tension-free drive mechanism.
Tension-free drive mechanism.
Various quench systems available such as oil, water, polymer and molten salt.
Patented "upflow" or "uniflow" quench design available, Can be fully automated.
Available in a variety of control platforms providing total data monitoring, controlling, tracking and acquisition capability. METALLURGICAL PROCESSES
Carburizing.
Neutral Hardening.
Carbonitriding.
Annealing.
Isothermal Annealing.
Normalizing.
Stress Relieving.
Tempering.
Solution Treating and Aging.
TYPES OF PRODUCTS
Automotive Components.
Aerospace Components.
Tubing, Bar Stock.
Castings.
Forgings.
Railroad Components.
Precision Machined Components.