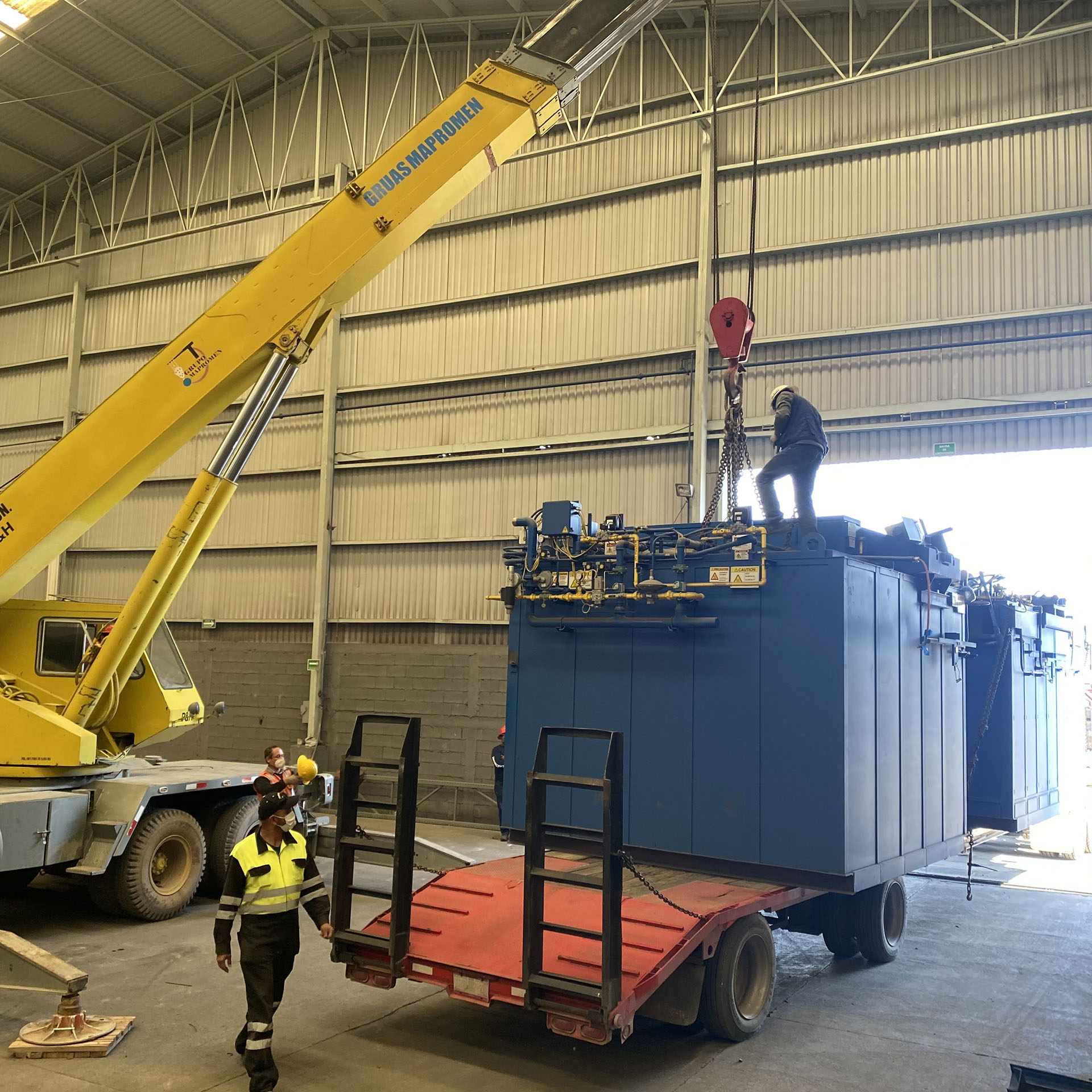 We are OEM original equipment manufacturers and we have a complete line of the highest quality parts guaranteed to keep your furnace operating and operating in the most efficient manner, reducing technical downtime.
PARTS
We have critical parts for any type of requirement.

PREVENTIVE MAINTENENCE
Giving the industry the necessary help at any time, for their facilities and equipment continue to operate efficiently, our Maintenance Services Department is at your service at any time for an evaluation of your equipment and ensure their optimal performance.
A plan of corrective maintenance is essential in heat treatment equipment, in order to maintain the quality of its parts and increase the life of the furnaces.

CORRECTIVE MAINTENENCE
We have qualified personnel for corrective maintenance in any heat treatment equipment, either to change valves, burners and Fans calibration, overhaul bands, insulation placement, installation of refractory material, etc.
In addition to our experience we have the backing of large international companies which together with our staff works to solve any problems.

TRAINNING
The basic purpose of a training program is that your staff improves their performance at work. That's why we have certified capacitors trainers which can teach your personnel to operate an equipment in a better and safer operation.

RETROFITS
Why buy new machines when you can rebuild your existing equipment with a warranty equal or similar? MATTSA provides solutions that allow customers the cost-benefit analysis for new investments. There are total and partial reconstructions and technology updates.

UPGRADES AND UPDATES
We have the experience and best engineering team prepared to redesign their existing equipment according to the needs of our customers, with the sole aim to optimize production, meet the most current standards and look after the physical integrity of its operators.
In MATTSA we have project managers able to take your ideas and turn them into something real and doable. A small outline what can turn into a big project.

GAS ANALYSIS
The carbon potentials and the dew point of the inner atmosphere of the generator and furnaces has to be monitored continuously, automatically controlled and documented. Our three gas analysis can visualize in real time the atmosphere content (02, CH4, CO, CO2, N2, NH3 ) checking and validating the data of the fixed instrumentation.

SERVICE PROPOSALS
MATTSA offers maintenance programs to suit you personally providing up to 24 hrs a day and storing the parts of your property in our facilities; this will allow programming your equipment to suspend production with the shortest amount of time possible and for you to anticipate the annual budgets of your business.

AVAILABLE SPARE PARTS
To be a competitive firm MATTSA always has to be one step ahead, which is why we have in our stores a wide range of spare parts of the highest quality for optimal performance (see section on Parts).

CALIBRATION
Our instrumentation calibrations allow to assure and certify that the process is meeting certain requirements by the final user. Calibration of the combustion elements (burners, valves) will provide substantial energy savings and possible reduction of time in the process.
We have the latest technology for calibration, precision tests or other tests approved critical AS 9100 C, ISO 9001:2008, Ford Motor Company, CQI-9 among others.

REPLACEMENT PARTS FOR ALL TYPES OF FURNACES
We have the ability to manufacture alloy components and provide parts for all types of furnaces. Our vast experience has expanded our range of services to a wide range of heat treatment equipment.

REPAIRATIONS
Unscheduled shutdowns on equipment can represent major complications and challenges for the production of your company. That's why MATTSA looks for ways to make their equipment repairs in attempting to disrupt the least amount of time to process, solving the problems at the root cause.
SURVEYS
The uniformity of temperature analysis allows to collect and analyze data from the current process so that you may validate that the parts to be processed within their furnaces are homogeneously receiving the expected temperature under anticipated tolerance margins.

ENGINEERING STUDIES
Our staff has extensive experience and expertise in the areas of Heat Treatment and Metallurgical Analysis, guaranteeing with this, that after our processes the product has acquired the properties and characteristics required by its/your specification.
Our customers choose us because we provide safety, quality and reliability.

WE ANALYZE EACH LISTING REQUIREMENTS TO ENSURE THAT OUR CUSTOMERS RECEIVE THE CORRECT SPARE PARTS AND GET THE BEST POSSIBLE SERVICE AND DELIVERY TIME.